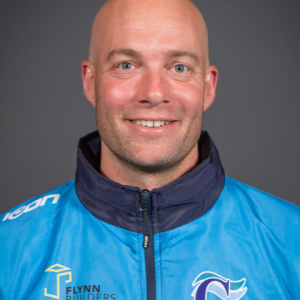 Sam Ashby
Head Coach / National Squad
Sam comes to the Club with a lifetime of swimming experience as a National Age Medallist in breast stroke at 13yrs. At 16yrs, he represented Australia at the Junior PanPac Games. In his early 20s he was an Australian Dolphin and represented Australia at the 2011 World Championships in 100m butterfly. Sam has previously coached at MLC and Ivanhoe and is excited about the future for the Geelong Swimming Club. Sam's goal is to coach the swimmers and lead the club in such a way that the swimmers perform at their best, contribute positively to each other, and have fun doing it. Sam is a Silver Licence Swimming Coach.
Kirsten Lowe-Jabornik
National Prep Squad
Kirsten is a former national qualified swimmer and completed a Bachelor of Exercise and Sports Science with Honours in which she worked with the North Melbourne Football Club. She also has a Masters of Teaching in Physical Education and Health and has completed her PhD in Sports and Exercise Science in which she researched the effect of Training Load on Shoulder injuries among elite swimmers. Kirsten is a Silver Licence coach and has a Level 2 Strength & Conditioning accreditation with the national bodies.
Shaun Ward
State Prep Squad
Shaun has run his own business for the last 9 years, an outdoor sporting provider specializing in stand-up paddle boarding. He has taught Learn to Swim for the last 6 years at Leisurelink and provides coaches assessments on stroke technique and progression drills for the centre. Shaun has many qualifications including Advanced Diploma in Outdoor Education, AUSTSWIM and Competitive stroke qualifications.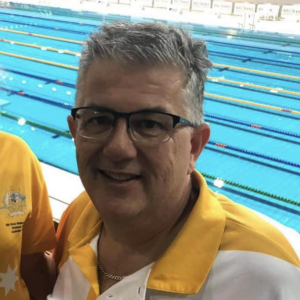 Sadat-Jon Hussain
Country and Multiclass Squad
Sadat is a Bronze License Swimming Coach and is also a Coach of Swimmers with Disabilities. Sadat has been appointed Coach for the Australian Down Syndrome Swim Team in 2014 & 2016 and has 10+ years Swim Teaching experience with COGG. Sadat is the manager of the Geelong Swimming Club's Multiclass Team. He was awarded 'City Shining Star' Award in 2013 and 'Coach of the Year' at the 2020 Victorian Sport and Disability awards.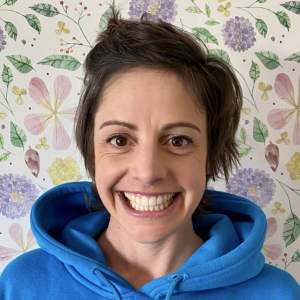 Georgie Fuller
Open Water Squad
Georgie is a former national swimmer, who represented Australia at the Youth Olympics, East Asian Games and various World Cups. She is also an open water swimmer and represented Victoria as a junior at the National Nipper Surf Life Saving Championships. Her professional background is in Event and Talent Management and worked as an athlete manager at Elite Sports Properties (ESP) for many years where she negotiated sponsorship deals and media appearances for athletes.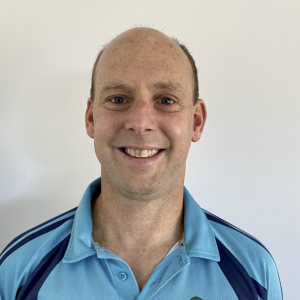 Rob Steinman
Junior Development Squad
Rob is a former swimmer with Ballarat GCO and Albury Swimming Club and has participated at National Age and Open competitions over an 18 year swimming career. He has coached at various levels over a 10 year period between 1993—2003 and coached juniors to Country Championships during that time. Rob is a Primary School teacher who also has Aus. Swim and Competitive stroke qualifications.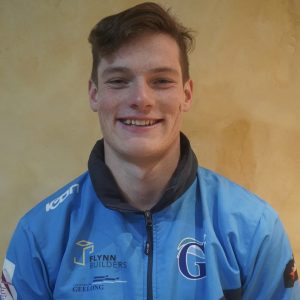 Kai Lumsden
Junior Development & Transition Squad
Kai is a former swimmer with South Gippsland Bass, moving to Geelong for study. Kai has a wide range of experience in learn to swim and coaching, including work with our swim school. Whilst starting competitive swimming later than most, Kai has achieved some great results including winning the 200 Butterfly at the 2020 Country Championships.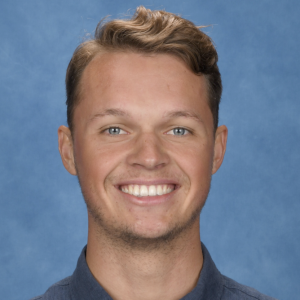 Mitch Norton
Adult Squad
Mitch is a swimmer & a member of the Geelong Swimming Club since 2005. Held many club & district records, State medallist & National club representative at the Olympic trials. Went on to swim with Fairhaven Surf Club & compete in Triathalons for Beckworth Racing. Coached for The Geelong College APS sports & Learn to Swim classes for 3 years. Mitch is a Primary School teacher, coaches the Team Vic swim team & is a qualified Swim Teacher & ASTCA Teacher of Competitive Strokes.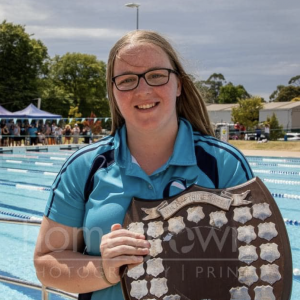 Emma Hocking
Assistant and Relief Squad Coach
Emma joined our club back in 2012 and continues to compete for the club. Beginning under coach Sadat Hussain and Lucky Weerakody, Emma has great experience across learn to swim and coaching over many years. Emma completed a Bachelor of Exercise and Sport Science and Bachelor of Business (Sport Management) in 2019 and is heavily involved in the club committee.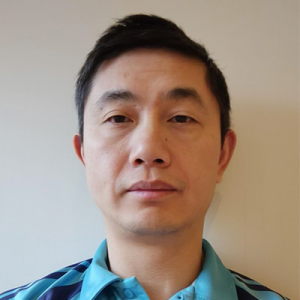 Armstrong Xie
Fitness & Technique Squad
Armstrong learnt his coaching craft from our Lucky Weerakkody during his time as
transition squad coach. Armstrong holds an ASCTA Bronze Coaching licence and is
currently working as a Scientist and Laboratory Manager at Deakin University.